Upon your first withdrawal, you will be requested to provide proof of identity. This can be a valid passport, ID document or drivers licence.
This is a once off standard procedure in order to confirm your identity to protect you and ensure that only you receive the winnings which you have cashed out.

All pending withdrawals are processed by our accounts department in 2 working days except on Saturdays, Sundays and Public holidays. Eg: If you request a withdrawal on Monday your withdrawal will be processed and the funds transferred by us on Wednesday. If you request a withdrawal on Thursday this would mean your withdrawal is due to be processed on Saturday (non-working day), it will then be processed and the funds transferred by us on the following Monday. Please note that some transactions may take up to 72 business hours to reflect on your bank statement depending on bank to bank transfer delay. Please mail accounts@silversandscasino.com with any problems or enquiries.

For all payouts to players who have made debit/credit card deposits, they will be asked to provide a fax back form and send it back to us using the contact details on the form before any payouts can be processed. A fax back form is also required for all International players before any withdrawals can be processed. Please click here for the printable version.

All jackpots and winnings from bonus credits are paid out at a rate of R10,000 per week.
All payments up to R100,000.00 are paid within 2 working days, excluding weekends and public holidays. Additional winnings within the same month are paid at a rate of R100,000.00 per week.

Kindly note that all withdrawals are processed to personal banking accounts (check or savings) in South Africa
Click here or call us Toll free on 0800 983 741 should you require further assistance.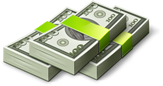 BANK TRANSFERS
This is the most popular way to receive your winnings. Your bank account will be credited as soon as the transferred funds are cleared by your bank. Depending on your banking facility this may take up to 72 hours to clear